For many of us, everyday STRESS looks more like an One-Way journey, one that continuously keeps on piling to a level that seems too hard to handle. Surprisingly, our stress can be managed and much of it can be eliminated, leading to a higher Productivity @ Work & a sense of holistic well-being in your life.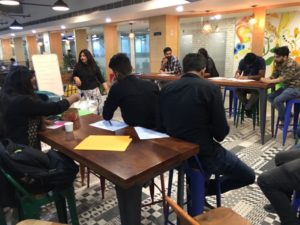 Nimble Cowork Gurgaon invited Mr. Mayur & Ms. Neelima, Certified International Coaching Federation, USA & NLP Practitioners from SuccessAnchors, to conduct a 60-90 mins live session on 12th Sept'2018 to understand the effect of stress and practical ways to minimise the same.
Stress Management Three Key Takeaways
Our Stress is not an Issue. Our response is..
Our Stress is not an Issue. Our Chronic Stress is..
Our Stressors are not an Issue. We spend less time on our De-Stressors and that is why Stressors overwhelm us.
#Happiness is A Choice, and We need to decide for ourselves.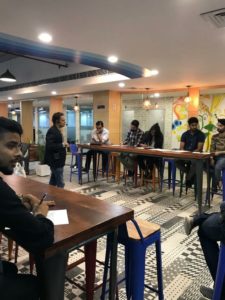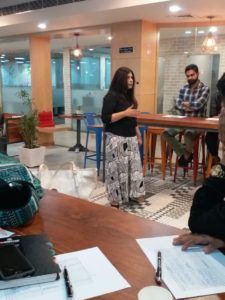 Nimble Cowork Gurgaon is new age co-working space accessible to the audience in the most sought after business address. Office space for rent in Gurgaon is always in high demand. Opting for a coworking space in Gurgaon can help you save big on commercial office space rentals and give you easy access to the corporate districts.