1. HelpDesk Ticketing System
What is a helpdesk ticketing system?
The helpdesk ticketing system is an automated business resource which helps customers solve their issues or queries about a service or product, by logging a ticket. No waiting for a response, or manual following up. Our system sends timely notifications to the customers.
From the moment customers submit a request, they start receiving notifications. These notifications are about any activity performed on their requests, such as status change or a reply.
And after support agents successfully resolve customer's issue, the helpdesk sends a notification stating that the request is resolved successfully.
How do we start raising an issue/query?
Before you raise your query be sure to check out our knowledge base of common concerns, or queries (FAQs)  here. Chances are that your queries have already been answered, so you don't have to wait to be attended.
If you still couldn't find the info that you seek, please feel free to raise your query here: https://www.nimblecowork.com/helpdesk/new-ticket/
Please note that you will first have to register your email address to be able to log your query. Below are the step by step process, on how you can do the needful.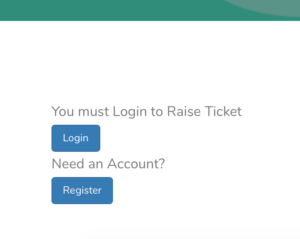 Step 1: Member Registration: Click on Register button.
You will be directed to the registration page, where you need to choose a username and mention your e-mail address, where you would like to receive notifications pertaining to your query or an issue. Click 'Register'. Wait till the screen refreshes, followed by an email from the Helpdesk.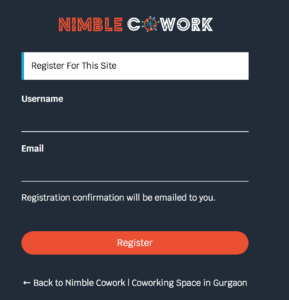 Step 2: Verify your e-mail and create a password.
You will receive an e-mail from Nimble Cowork HelpDesk. Please click on the 1st link in the e-mail to verify your account & set a password for your helpdesk account.
By default the site creates a random strong password for you, which you can either use as it is, or change as per your preference. We recommend that you create a new strong password by following the guidelines on the page.
Click on 'Reset Password'.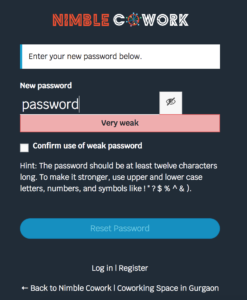 Congratulations your account has just been created! You will be guided to the home page.
Step 3: Login and Raise an issue.
Please go to the Ask Support page at Support –> Ask Support at NimbleCowork.com,

Or directly go to https://www.nimblecowork.com/helpdesk/new-ticket/
Click on the Login button.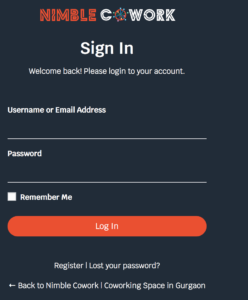 Next, please enter the username and the password that you have created just a while ago. Click Login.
You will be straight away taken to the new ticket page.
Step 4: Raise your Query.
Fill the self explanatory form mentioning all the details and click submit.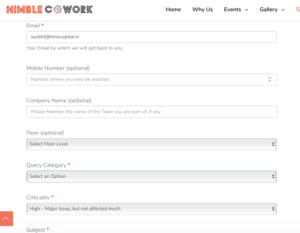 Step 5: View the status of your query.
You can view the status of your query at any point of time by going to the page below: https://www.nimblecowork.com/helpdesk/
If you want to know more about helpdesk, you can ask your questions at [email protected]. We will try to answer your questions and may even publish them in our Knowledge Base FAQs.